Baby's my sweetest thing on earth ! ( though he always scolds me =x )
In the middle of the night at 3 plus , he cooks 'ai xin' maggie ehs!!

Though it tasted abit weird ~ O_o
My baby is currrently IMIP .( Ignoring me in progress )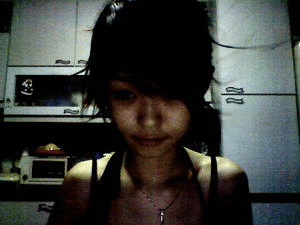 Baby! 对不起,我爱你 ~ dont angry with me already nar ! -pouts-
i soooooooooo poor thing ehs? ):
and hor angry will become ugly lehhhhhhhhhhhhh !!

Lastly ,

this one gum pua cute!
OH ! && i love my gf - kammygkx! Thanks for always being there! I MISS YOU ! meet up soon!

p/s - Sher please go f off! ._. u sucks! confirm! _l_
p/p/s - Anyone have not watched Night at the museum ? i wana watch !!
p/p/p/s - Im so gona go watch 'Drag me to hell' !!