Nb! i wonder whats wrong with blogger! They just dont allow me to upload pictures!! __
i have to go to the extend of uploading them in photobucket )): Soooo troublesome can ? whats wrong with blogger nowadays ?! maybe i should change to livejournal or something.
skipped school today and went to polyclinic earlier on. ): Medicine , medicine and more medicine . Wheres my TenderLovingCare ?!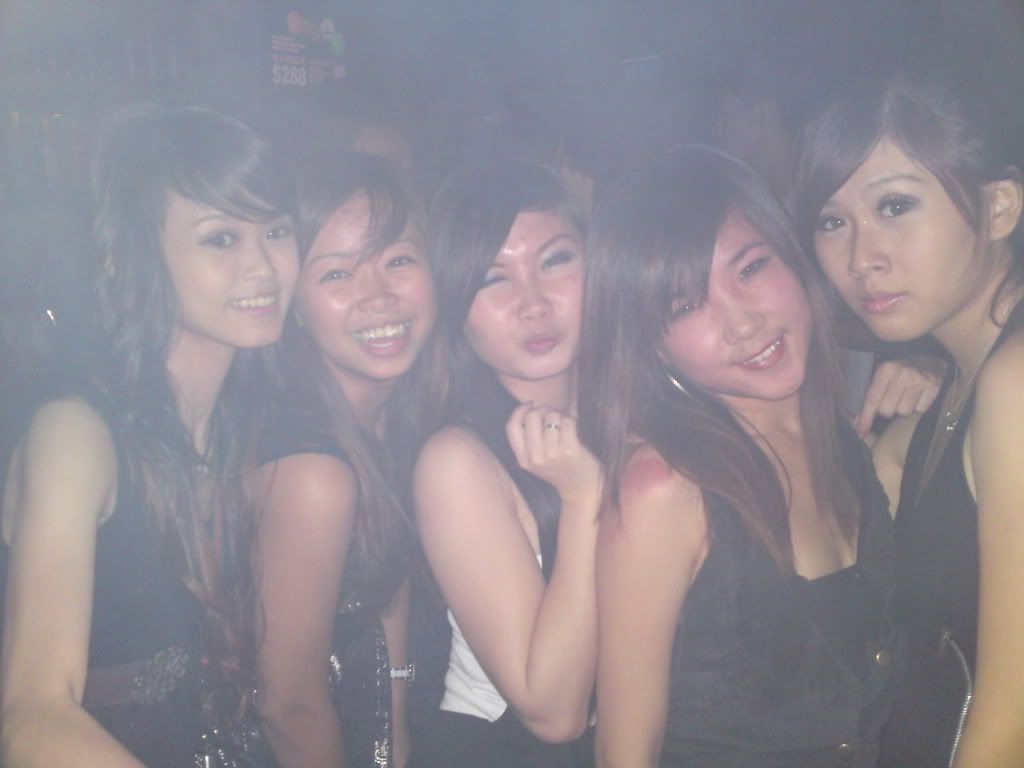 Beautiful night with my beautiful girls (: Yes! all mine! ( jacey was the cameragirl )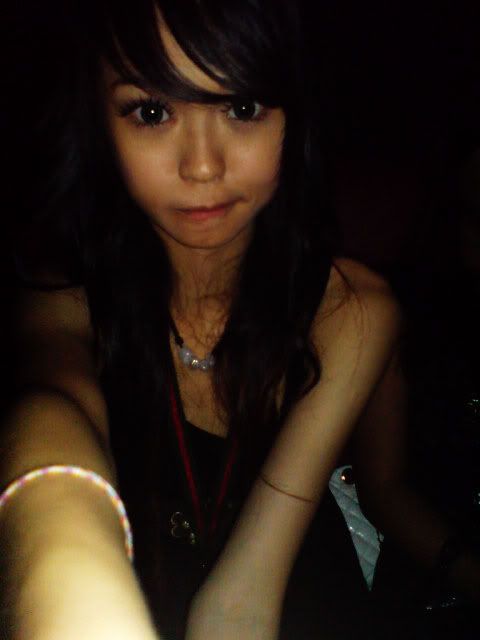 NONO! i dont camwhore alot seriously! =x LOL!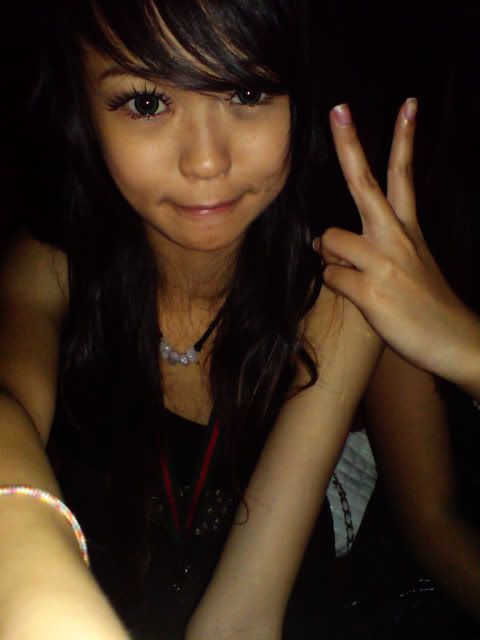 Kam thought her hand will make my picture ugly! its still as cute! LALALA! ;)
She kept telling me to look in front that night ! You know why ?
Kammy : eh eh ~ you see infront . got 1 girl sibei cute .
Kelly : WHERE WHERE?
Kammy : infront infront !!
Kelly : where where ? where infront. which one?
Kammy : there there!
* shifts herself infront of me *

Kelly : where where? you dont block me!
Kammy : infront la!
Kelly : zzz ! yourself ah ?! *faints*
LOL! -_-
OH ya! Momo damn joke i tell u ! She went ntuc than met this promoter aunty that promotes fruit juice. I also dont know why the aunty so zai . She managed to convince mummy to buy that much of powerberries juice and fruit juice .
-_______- if theres a chance i wana go find that aunty . *faints*
momo tell me the aunty tell her that these juices improve blood circulation ! O_O is it true ? ._.

the uberrrrr cute girl of the night ; kammy !


something no one likes! ):


before i end my post! NAKED FACE! =x scare die ! bahhhhhhhhhhhhhhhhhhh !

p/s - I MISS YOU , REALLY DO. ):
P/P/S - You kills .