Before i start blogging , i wana rant! CHEESEPIE !! blogger is absolutely disgusting! It doesnt allow me to upload pictures lorrrrrrrrrrrrrrzxzxz!

But!! A blogger goes that extra mile to get her blog updated . ;x
SOON IM GONA GO CHANGE TO SOMETHING ELSE SINCE BLOGGER IS SO ZZZ!


- cheesepieeeeezx ! laoniang is very nice lohs! i went to photobucket to upload the pictures ( no make up /all natural ugly face ) than copy paste the html here! x_X

So anyway ,

Clariss darling says i look like a super gentle teacher with her spects !
and when so i decided to take picture even though the facilitator is right behind me , she keep distracts me!! HOLY!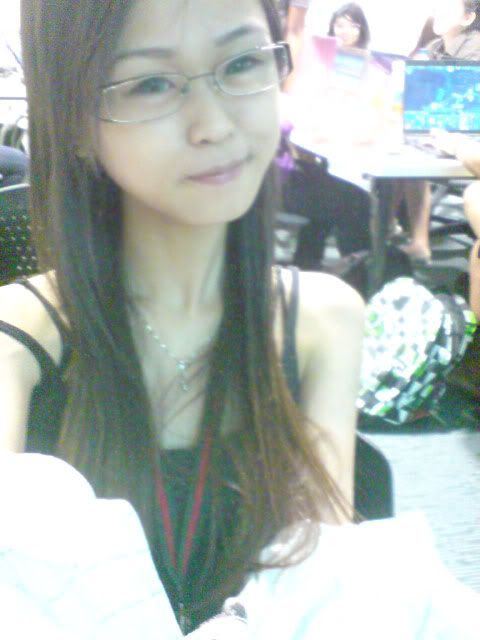 & so to reward me for looking so teacher-like ~ she brought me to PIZZA HUT!
( but i pay myself! ~_~)
whileeeee waitinggggg ~ ITS NOT A CANDID! she know i am like trying to take a picture so she stone there for like 1 min! LOL! HHAHAHAH!
Just imagine ~~~~
Yay! finally food come after 20 mins ~.~ hungry die we both!
Im supperduperultra tired now! So ... i should go get my hmwk done and off to bed! ):
before i go ~
TADAH!! my hair super straight lor!! =x

p/s - Every lil things i do , never seems enough for you .